Dr. Vibhore Singhal MBBS, M.S.(Ortho)
Expert Care
for Your Joints
Dr. Vibhore Singhal MBBS, M.S.(Ortho)
Orthopaedic Treatment
from head to toe
Dr. Vibhore Singhal MBBS, M.S.(Ortho)
We rebuild the
joy of movement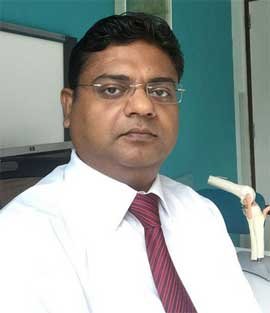 Dedicated Team
Solution Focused
Customer Oriented
Dr.Vibhore Singhal MBBS, M.S. (Ortho)
Dr. Vibhore Singhal: Fellow, Adult Joint reconstruction, Singapore Fellow Shoulder arthroscopy, and arthroplasty, (U.K.) (Consultant Orthopaedic and Adult joint reconstruction Surgeon), Consultant orthopaedic in Delhi, Dwarka, Gurgaon
Dr. Vibhore Singhal is one of the best knee surgeon in Delhi, Dwarka, Gurgaon. He trained at prestigious University of Delhi batch 1995 in University College of Medical Sciences and GTB hospital and Dr. Ram ManoharLohia Hospital/ PGIMER. After completion of his registrarship for three years in RML hospital Delhi, he was a teaching faculty as Asst. Professor of Orthopaedics in HIMS, Dehradun where he trained number of young Orthopaedic surgeons guided Thesis reports and published various articles in national and international journals including a chapter on Patellofemoral joint replacement in Textbook of Arthroplasty, SGH.
Testimonials
Our Clients "Reviews"
Deepshikha Sehrawat
New Delhi
I was amazingly satisfied with my grandmother's knee replacement surgery done by Dr. Vibhore Singhal. I experienced one of the best joint replacement surgeon.
Surina Singhal
New Delhi
My sister got a surgery from Dr. Vibhore. Can't describe in words how indebted I am to him. Given her a new life. Thanks. Highly recommended
Tej Gurung
New Delhi
It was great experience to visit this place. Dr. Vibhor is very experienced and kind with patient. Thank you for your selfless service. I would highly recommend.
N C Singhal
New Delhi
I am a retiered teacher and had bad knees. After visiting many surgeons i chose him for the surgery for both the knees. Now it is such a relief. Thank you
Mr. Anita sharma
New Delhi
I got my knee replacement done at an early age of 52. Dr Singhal gave me the confidence and i got the surgery done in Dwarka hospital. Thank you and God bless his soul.
Mr Seth
New Delhi
Dr. Vibhore did my mother's hip surgery. She was not able to walk for a long time before surgery, we had lost hope but after the surgery she was able to walk effortlessly. Thank you!
How We Do
Why Choose Us?
Best Orthopaedic Surgeon
Dr Vibhore Singhal has more than 14 years and experience and till now he has performed more than 5000 orthopaedic surgery including hip transplant, knee transplant, shoulder replacement & arthroscopy.
Physiotherapy Facility
In-house physiotherapy centre with all advanced equipment & qualified physiotherapist.
The Best Services From Us
Plaster Application (All Types), Fracture Reduction, Treatment of Dislocations, Splints : Readymade & Custom Made, Partial Knee Replacement, Revision Knee Replacement, Total Hip Replacement…
Feel The Body Adjustment
From Head to the Toe
Articles
Latest Blog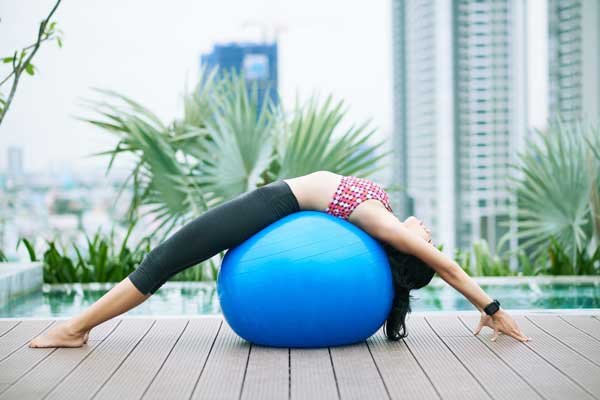 Hip replacement is a surgical procedure of removing painful and stiff hip joint and replacing with an...
The hip is one of the largest joint of the body. It is a ball and socket joint. As a part of the large pelvis...